Tags
Bitcoin Cryptocurrency Digital Cash Start-ups Entrepreneurship Coaching SME Internationalization Payments Fintech
Latest Knowledge Board posts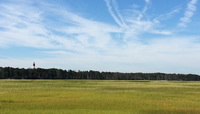 What to go global, then understand FX.
Sunday, February 7, 2016
Biography
Entrepreneur with over twenty years of global experience in creating business value with innovative information technology products. Serving as executive management within start-up ventures and large global corporations, focusing on the development and delivery of complex commercial software products to international clients.

Start-up venture consulting, conducted 30+ technology audit assessments of software product companies as part of investment and acquisition diligence for various investors and corporations. Six acquisitions were initiated as a result of the assessments. Participated in post assessment activities by producing detailed business plans, including the restructuring of the companies and re-architecture of its software products, then executing the plans as an interim CTO.

Co-founded Smart Systems Technology, a company that delivered contactless proximity payment and loyalty applications to large retail environments (sports stadiums). Secured venture capital funding, organized the team, developed and delivered the products to market, and finally sold the company.

Co-founded Zonebee after managing a team of researchers within a major university to generate intellectual property which was spun-out to the commercial entity. The research was in self-directed learning using internet resources and how to detect consumer purchase intent and buying decision.

As CTO grew, venture backed, Clearcross into a market leader in international trade enterprise software.

Introduced innovative technology to two major banks and developed software applications. In all cases customer service, account management, and risk management were improved significantly and legacy systems were replaced to reduce the total cost of ownership of the applications. Each project included designing and implementing the technology architecture required for providing an integrated and secure solution for the marketing of banking products.

Specialties:global entrepreneurship using information technology for high-impact growth, interim CTO for executive tech guidance,
technology team building and coaching, technology audit and assessment, Investor due diligence of technology innovations, technology turnaround and workouts, Infrastructure planning and selection, product architecture, specification and design, software development process improvement, vendor selection and management, global outsourcing, contract negotiations
Check back later for some activity here. Thank you!